«L'excès d'information équivaut au bruit. Le pouvoir politique dans nos pays l'a bien compris», Umberto Ecco.

Dans le contexte de la guerre hybride, l'information fait partie de la stratégie militaire des deux camps. Alors qu'il y a des milliers de journalistes sur le champ de bataille, il est paradoxalement difficile d'avoir accès à des sources d'information fiables. Sélection de sources ouvertes d'information.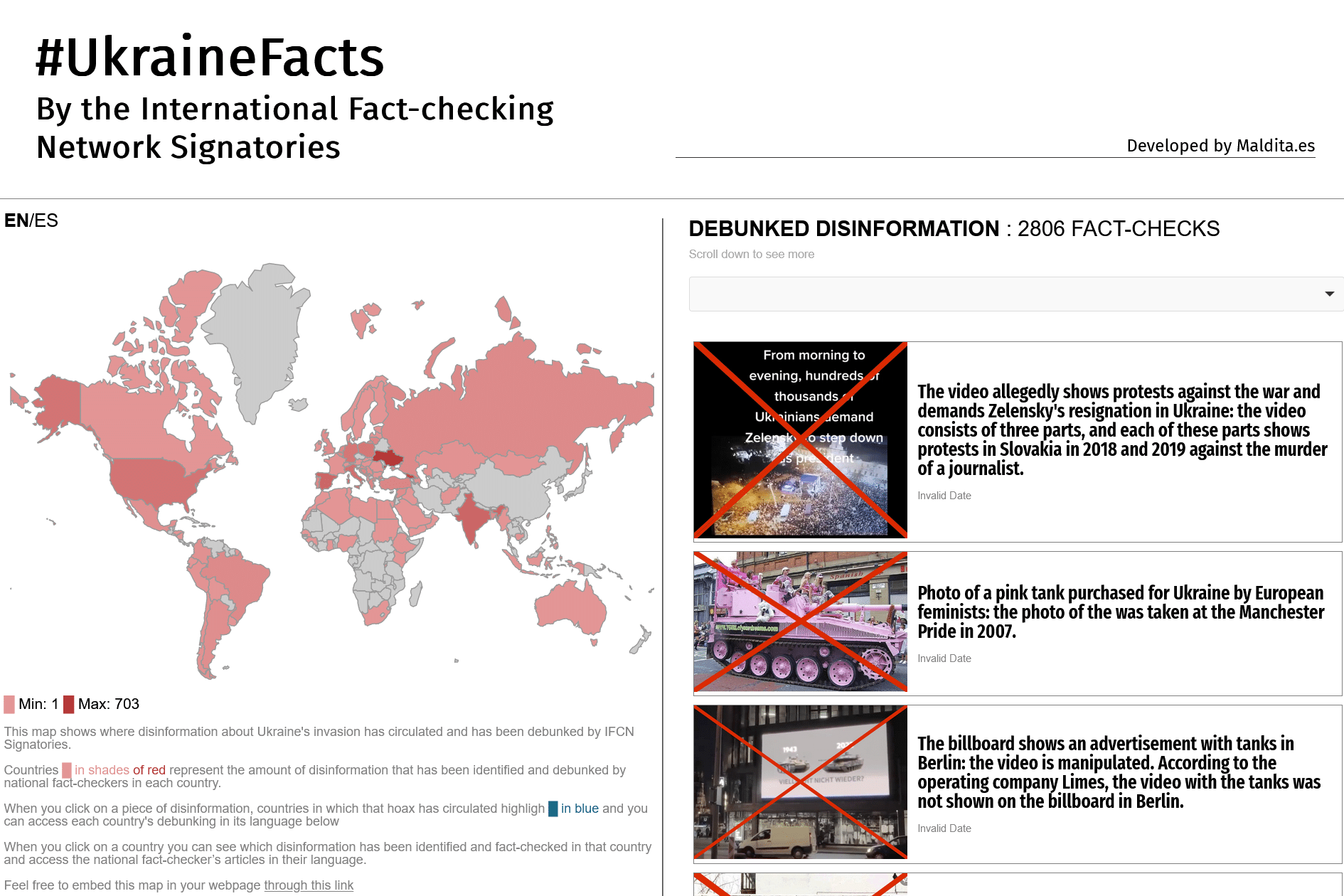 The International Fact-Checking Network
Founded in 2015, The International Fact Checking Network is an initiative created in order to promote fact-checking in journalism. Part of this includes the creation of the IFCN Code of Principles, which may help establish standards for fact-checking methods. The IFCN also organizes fellowships, trainings, and conferences. 95 signatories.

ZN.UA: ukrainian news website
zerkalo Tyzhnia (Ukrainian: Дзеркало тижня), usually referred to in English as the Mirror Weekly, was one of Ukraine's most influential analytical weekly-publisher newspapers, founded in 1994. On 27 December 2019 it published its last printed issue, it continued its life as a Ukrainian news website. The paper is nonpartisan, while strongly liberal-leaning by Ukrainian standards. It maintains high journalistic standards. Dzerkalo Tyzhnia is partially funded by Western non-governmental organizations. The paper is widely read and highly regarded among Ukrainian business and political elites which largely explains its political influence.
general SVR
General SVR emerged in 2020, claiming to be run by former and current members of the Russian Foreign Intelligence Service, or SVR, as well as other state bodies. General SVR is sometimes referred to by the pseudonym "Viktor Mikhailovich," but nobody knows for sure who exactly is behind the account, but two names frequently crop up, with different theories attached. He runs 2 telegrams channels and Youtube.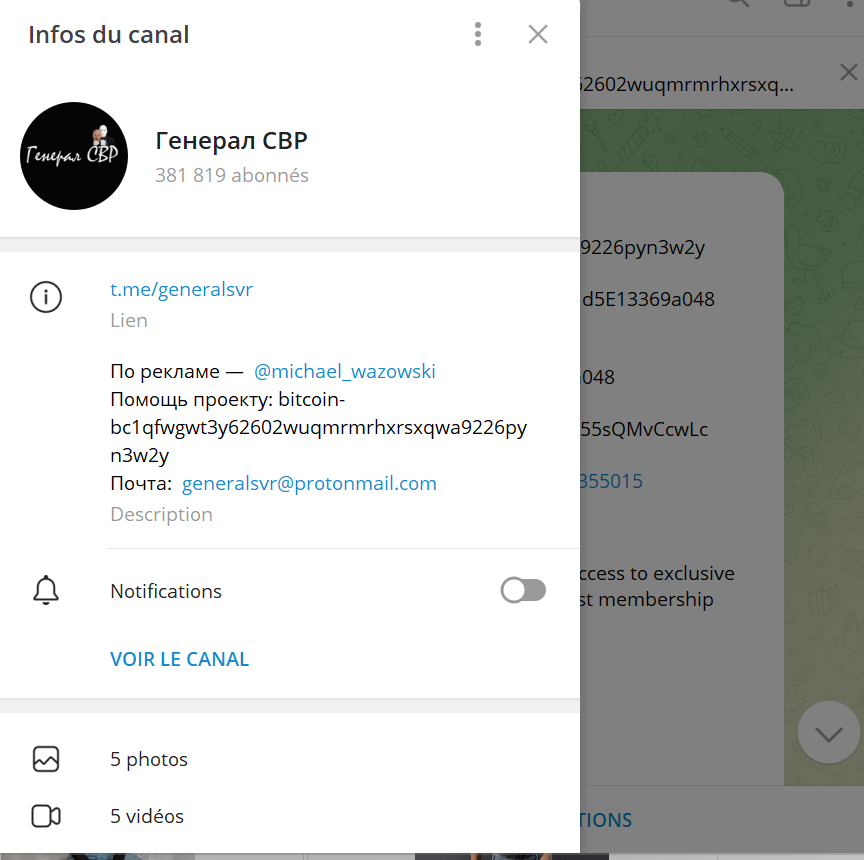 the kyiv Independant
The Kyiv Independent is Ukraine's English-language media outlet, created by journalists who were fired from the Kyiv Post for defending editorial independence. The Kyiv Post, Ukraine's global voice, went silent on Nov. 8, 2021, days after celebrating the 26th year of its uninterrupted run.
The publication was shut down by the owner in his attempt to take full control of the newsroom that has always followed the principle of editorial independence.Yet, the editorial team of the independent Kyiv Post refused to be silenced. If we couldn't save the Kyiv Post brand, we could save its values.
On Nov. 11, 2021, over 30 ex-Kyiv Post employees decided to continue the Kyiv Post's legacy by launching a new publication – the Kyiv Independent.
ukrinform
The only national news agency of Ukraine. Founded in 1918, the agency has the largest network of regional and foreign news bureaus.
Ukrinform correspondents work in most regions of Ukraine and ten countries: the United States (Washington, D.C., and New York), Canada, Belgium, France, Germany, Austria, the Netherlands, Poland, Latvia, and Turkey.
Ukrinform is Ukraine's sole representative and member of the European Alliance of News Agencies (EANA) and the Black Sea Association of National News Agencies (BSANNA).
News stories are delivered in Ukrainian, Russian, English, German, Spanish, French, Chinese, Japanese, and Polish.